It has been absolutely wonderful having all of the children back this week! They have thoroughly enjoyed being with their friends again and seeing their teachers.
Thank you to everyone who has followed our rules and stuck to our one way system and kept to the allocated times for dropping off/collecting their children. We have requested that adults wear masks, especially during the busier pick up time at the end of the day and that only one adult attends to collect their child. The more we do together to prevent the transmission of the virus, the quicker we can all get back to normal!
We have had 5 children who have been for tests this week. 4 have so far tested negative and we are awaiting the result from the 5th. If your child has any symptoms, please book them in for a test and let us know at school. If this happens at the weekend, please email me at [email protected]
We hope to have our Newsletter back up and running next week, but until then here is a photo of the story competition winners, as judged by the residents of Seymour Court. The winners received book tokens for their efforts, which they are very excited to spend!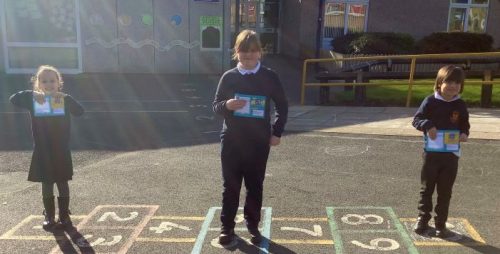 Gabriella, Devon and Leo. Well done to you all!