I hope this finds you all well and staying safe, as well as enjoying a bit of long awaited sunshine today!
Thank you to everyone, who has worked so hard with their children at home, making sure that the children have engaged with the staff and that work has been regularly uploaded or completed for marking. We know that this is not easy, but we have been overwhelmed at your efforts to work with both your children and the staff. There are still several work packs in the office to collect, we would be grateful if these could be collected as soon as possible, to ensure the children's work is up to date, ready for their return on 8th March. Please also remember that you should be in contact with your child's class teacher on a regular basis, to update them on your child's home learning.
We would like to say huge well done to Macey Brocklesby (Y6), who has won the Primary section of the Express Yourself Competition, run within South Tyneside. The competition was held as part of a Mental Health Awareness campaign.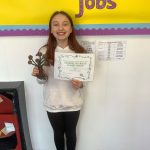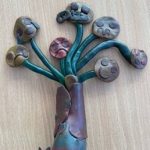 We will be posting information regarding your child's return to school on 8th March, early next week, so please keep checking the website.
Take care,
Mrs Todd