Bonjour!
Hi everyone,
As part of our Modern Foreign Languages curriculum at Ashley Primary School, Key Stage 2 study the French language.
I thought the following activities would give you something a little different to challenge yourself with whilst you're staying safe at home with your families and also help you to keep in touch with your French learning!
The Great French Language Challenge is made up of a number of fun activities to do with your families  which focus on the French language – in fact some of them you might need to ask for a little help with and make it a real family challenge!  You could even join up with class mates online (be e-safe aware!) and create a socially distanced team!
If you manage to complete the French challenge, why not try the second challenge and choose a different language to focus on? Can you find any similarities between that language and your French challenges? Which words sound the same or have similar roots? Did any words surprise you?
I appreciate given the current situation it might be tricky to do one or two of the challenges, for example trying foods from that country which you may not have tried before: shopping isn't straight forward at the moment, and I don't want you to spend any money on this! For that reason, you can change any challenge that proves too difficult to complete for one that you make up yourself – how imaginative can you be?
To download the files, click on the images below.
Go on! Why not have a go – discuss with your families and compare ideas with friends. Most of all, have fun! 🙂
Anyone who manages to complete the challenge can send me an email at [email protected] with the subject line 'Great French Language Challenge' or 'Great Languages Challenge'.
Parents, so that your child can be rewarded with their awesome certificate, please include their name (first name and initial of surname only) and class – or if it was a family effort, maybe create a team name and send me that instead! (I still need a class for reference however 😉 )
Bonne chance! (Good luck!)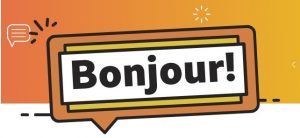 For your information, there are also some great activities on Education City (you will need your login details) and BBC Bitesize if you fancy brushing up on your French.
https://go.educationcity.com/level/index/4
https://www.bbc.co.uk/bitesize/subjects/z39d7ty
Nothing beats listening to a language to help promote the learning of it, so maybe try and tune into some French songs online as well. Here are just a few as an example, but there are loads out there – you might find some cartoons as well:
Au revoir!
Mme Sanderson 🙂