Today in assembly we talked about Safer Internet Day 2017 and how we can 'Be the change: Unite for a better internet'.
The main point today was to hopefully let children see how important it is to consider what images we post online and who can see them.
It was amazing to see how many of the children had taken selfies and shared them online!
Our advice to children before they take a photo is:
 Who am I sharing this photo with?  Is it someone I know and trust in real life?
Who else might get to see it?  Remember anyone can send or share a photo with others.
What will people be able to find out about me?  Are there any clues to your personal information in the photo.
What will people be able to find out about the other people in the photo?  Have you shared someone else's personal information by accident  too?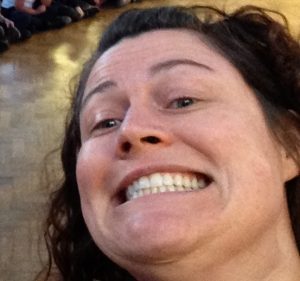 This was the selfie I took of me and all of the Juniors – but I didn't get permission from everyone in the room so as the children all know, I can't post their photo!!!