Greetings Year 5! 🌈👋
We hope you are all well and have enjoyed a good weekend with your families.
Below is the link to this week's learning guidance – should you choose to follow a more structured timetable.
If you prefer to pick and choose activities and complete them at your own pace, according to your own circumstances, that is absolutely fine! You can of course use any other resources you have discovered which work for you. Just because we haven't included something, doesn't mean you shouldn't do it. In fact, if you do find something that you think is really rather awesome – do let us know! We can share the joy! 👍🏻🌈
Don't forget: videos are available to support your Maths tasks from White Rose. Select Summer Week 2.
CLICK HERE FOR our Summer Term, Week 2 Learning Guidance – Year 5.
We have also provided Year 5 Classroom Secrets Home Learning packs in the above resources – like last week however, all year groups are available in this file should you require differentiation. Click here to view all of the packs.
Do remember to include some 'down time', during which you could do some mindfulness colouring, listen to/play some music, keep a diary, exercise, nature exploration, crafts… We would love to see your home creations! We have included a 'Something a bit different…' activity file for that very purpose. You can also continue to access all of your online learning tools: Mathletics, Lexia, Education City, Purple Mash, Get Epic!, Oxford Owl, Times Table Rockstars, Espresso.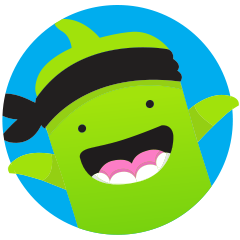 Parents, you can connect with us via Class Dojo: simply email your child's teacher and we will send you an invite to join. It's a really good way of keeping in touch and an easy way to ask for support, as well as share your child's learning/fun activities with us.
We do appreciate how much 'stuff' there is out there which has the aim of helping you undertake the huge feat of home learning. In fact, despite the helpful lists and information, sometimes it can feel like a bit of a minefield.
However, we would like to remind you how important it is not to place any undue pressure on yourselves or your children – and you certainly shouldn't feel the need to 'keep up' with the expectations of others. Just as your child will learn at their own pace in school, so too do they (and you) need to develop their own way of doing things at home.
Do what you can when you can, but most importantly, if you can keep up with the core basics: reading every day, practising times tables, and spellings, the rest will fall into place when we all get 'back to normal'. Don't forget, your child will be learning through many different avenues right now, some of which they wouldn't have the opportunity to do at school. Enjoy those moments and embrace them!
In the files this week, we have included some guidance issued to support the mental health and well-being of children at this time as well as a guide for parents.
Take good care everybody; we are here if you need us. We really are missing you all so much! We can't wait to see your Thursday 'Clapping' pics!
Stay Safe. 😊🌈
Miss Sanderson and Mrs Tuff 🖖🙌